Single lash extensions
Flat lash extensions
Single lash extensions and Flat lash extensions are same price.

60 lashes (30×30)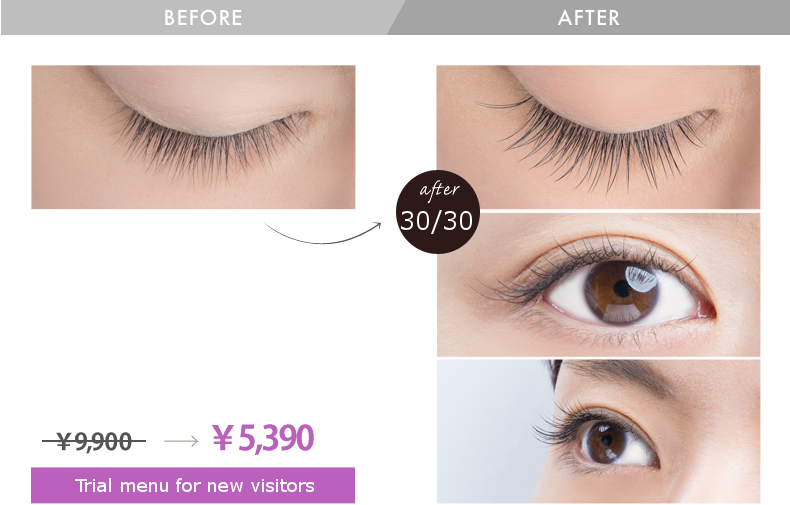 80 lashes(40×40)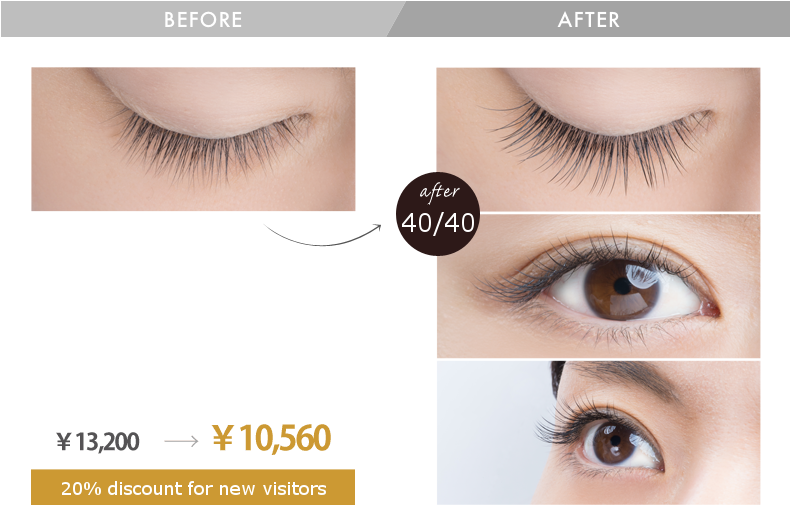 120 lashes(60×60)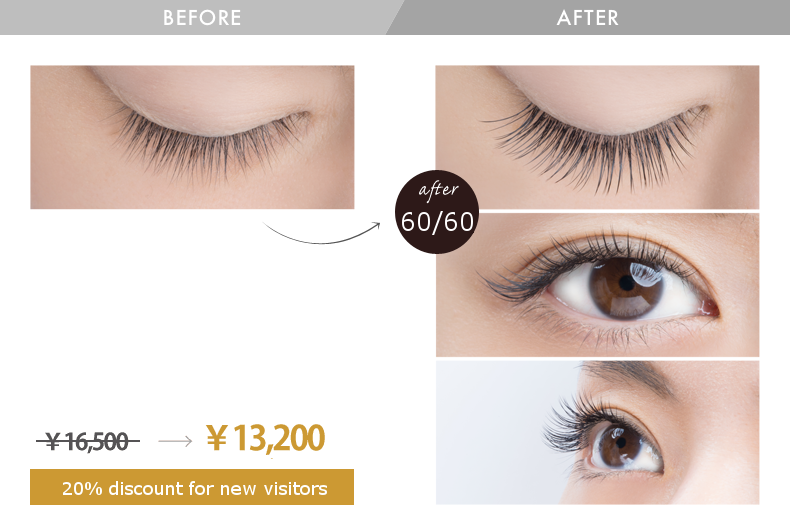 160 lashes(80×80)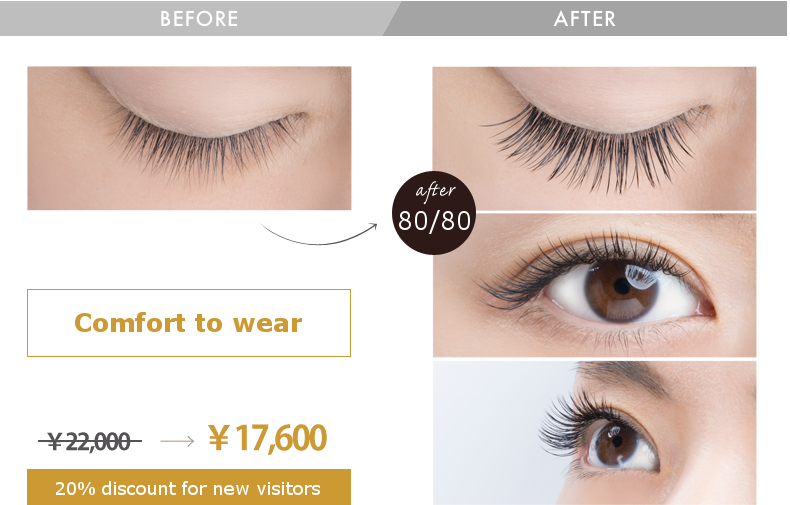 color 20 lashes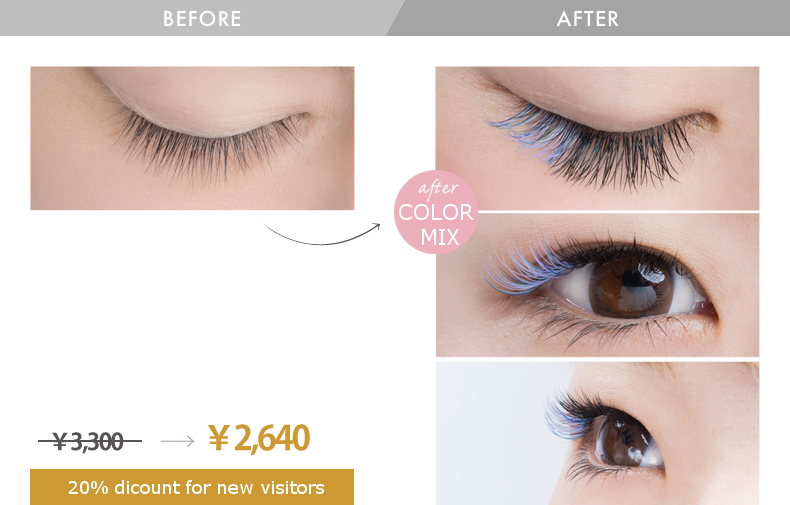 Infill  1 lash


As much as you want

¥ 165
---
Flat lash W

---
Volume lash extensions
Limited Discount Promotion
for first visitor & the customer whom try Volume lash extensions
for the first time in our salon.

※We cannot allow other promotion/discount to be used at the same time.

※One time per person.
Existing customer can get more promotion so please contact PROCARE English service for detail.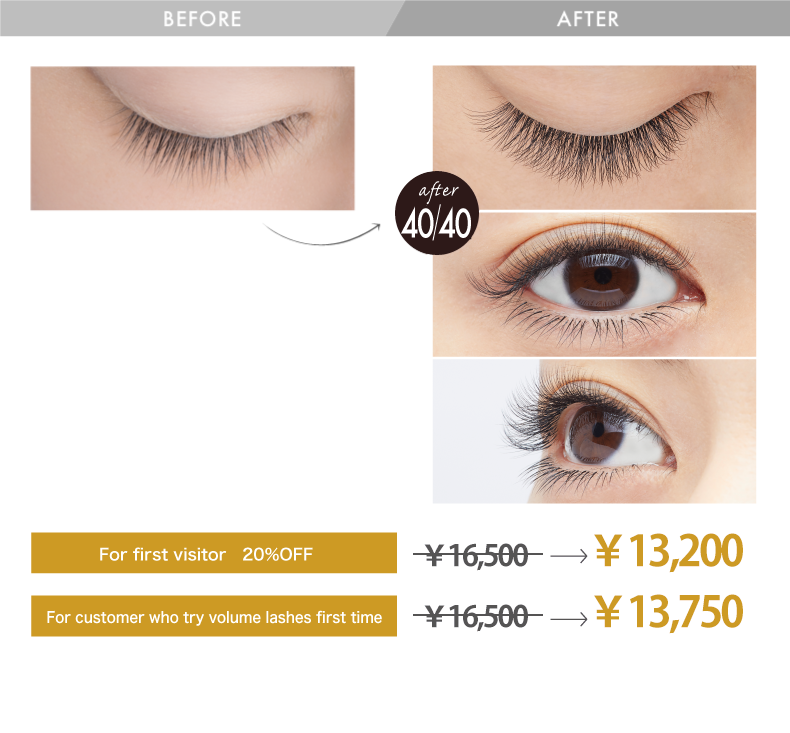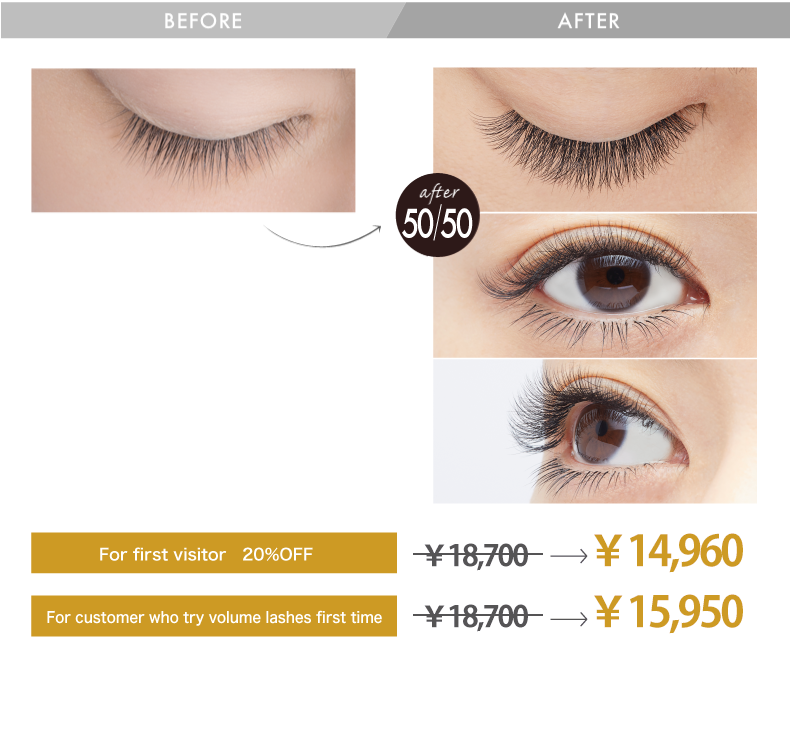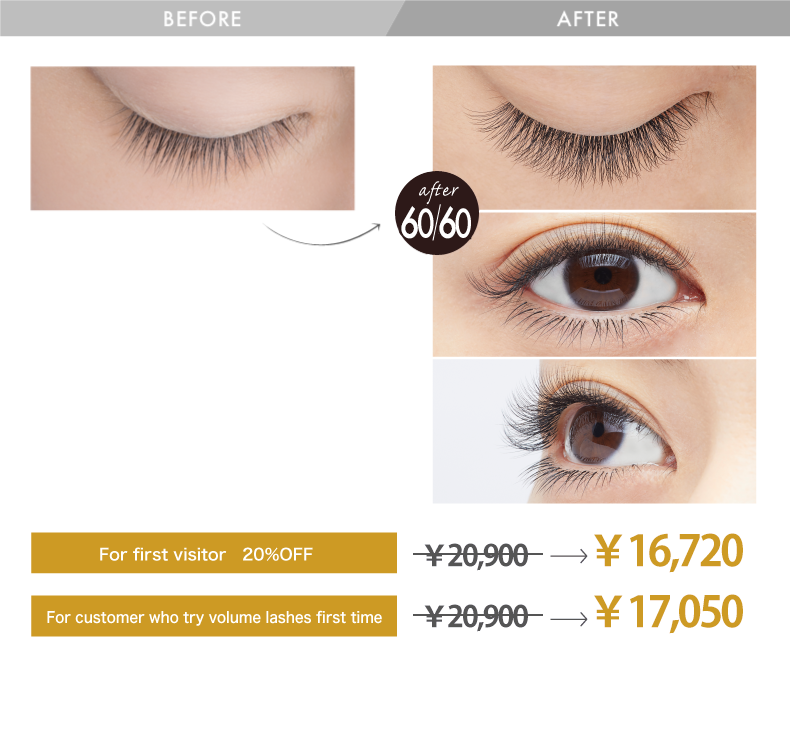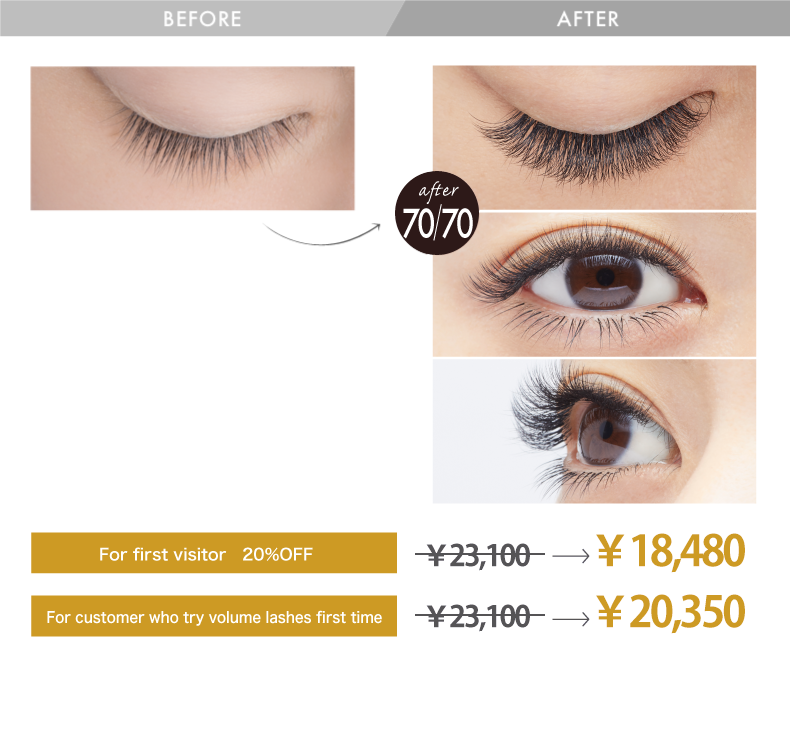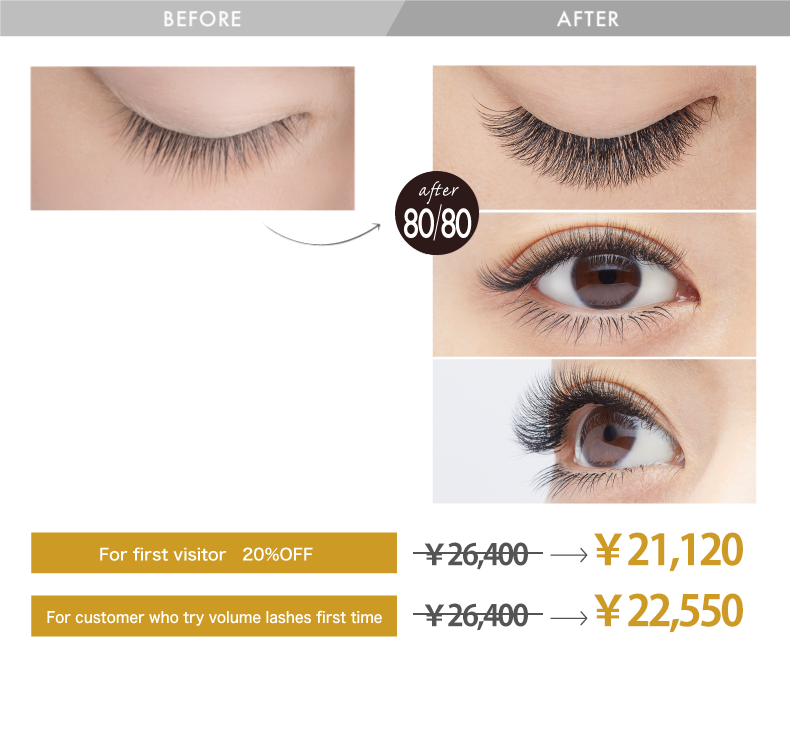 Infill  1 lash
we add new extensions up to the amount you chose


¥ 242
---
LASH LIFT
※Available Upper lashes only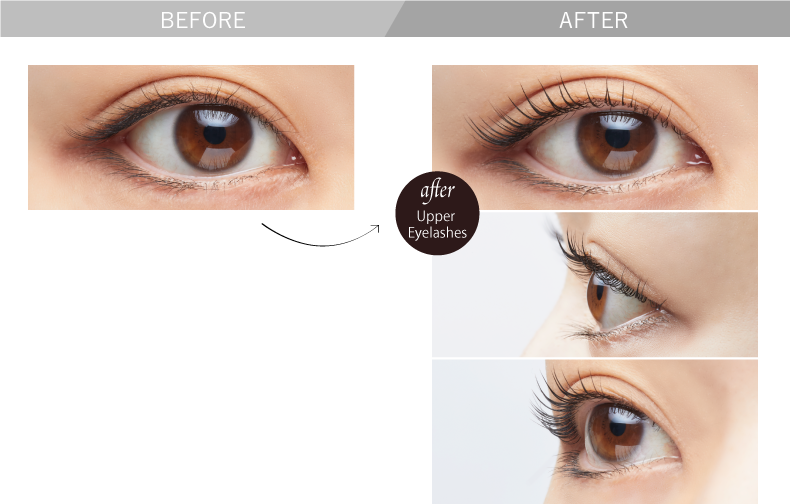 "Lash lift" raising your eyelashes from the bottom with cosmetic ingredients and unique method made for it.

¥7,700
※This menu with Keratin treatment coating.
※Attaching eyelash extensions after this menu is available. Please refer the above for extensions price.
---
Optional

lower 1 lash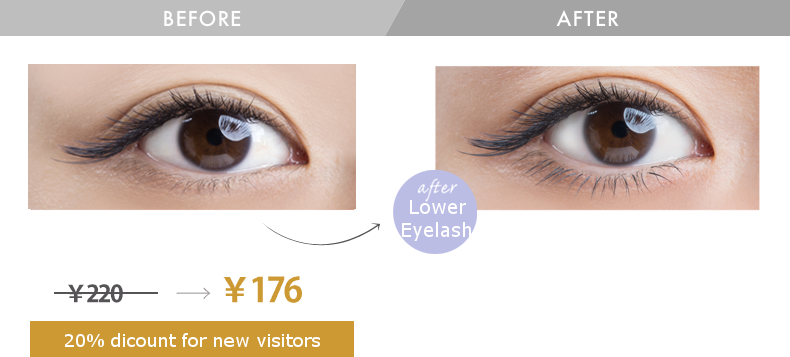 Treatment
Cortex Treatment


To make your natural eyelash more healthy, strongly and elasticity.

¥ 2,200
Cortex is an elactic layer in the natural eyelashes. To make them keep the proper direction.
Removal
Removal (attached in our salon)


We recomend you to take the eyelash off at least one time in 3 months.

¥ 2,200
Removal (attached in another salon)


Even you attached extensions in another salon, we will remove them pleasantly.

¥ 3,300
Cleansing
Eyelash shampoo


Banish impurities located at the eyelash roots that difficult to remove by yourself

¥ 1,650